Book your Habitat Ads with Hindu Instantly Online
PUBLISHING DAYS
Booking Deadline
Minimum Size
Where is Habitat published from ?
LOCATIONS
---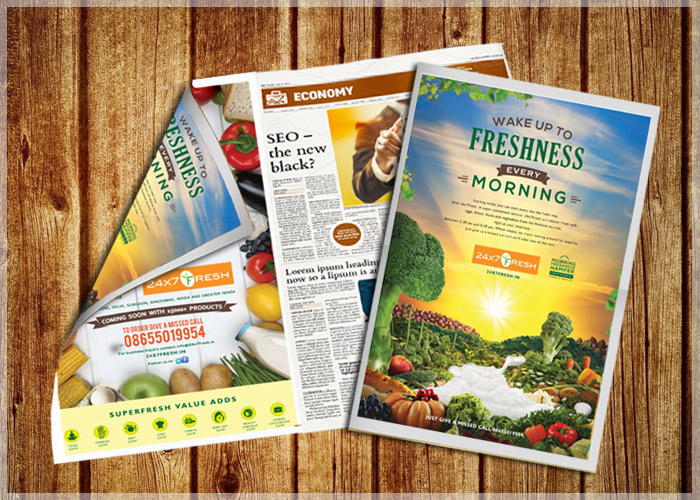 Jacket Full Page
33cm x 52cm
These display ads are placed on the Front Page of the newspaper on both the sides. They are available in the dimensions of 33 cm X 48cm
Half jackets
16.5cm x 52cm
These display ads appear on half of the front page in a newspaper. Half-Jacket ads are available in 16.5 cm X 52 cm dimensions.
Book Mark
3cm x 52cm
Bookmark ads peek out of the newspapers just like a normal bookmark marking the page where your ad has appeared. You can choose to book a full/half-page ad in this case.
Pointers
4cm x 5 cm
Pointer ad appears on the left-most column of the main page. This small ad appears in 4 cm X 5 cm size.
SkyBus
33cm X 5cm
These ads materialize under the masthead of the newspaper in the main page and are 33 cm in length and 5cm in width
Advertorial
Any Size
Publish an article about your product / service - to be placed alongside regular editorial content. You get to choose your headline, text & visuals.
Discount Packages
DISCOUNT PACKAGES
---
Why advertise in Habitat ?
WHY ADVERTISE ?
---
The current readership of Hindu borders near a huge 21.7 lakhs according to the Indian Readership Survey and a circulation of 14.6 lakhs as per the Audit Bureau of Circulations in 2012. There are several reasons behind the successful and constant growth of the readership of Hindu, which includes it's fearless and reliable news reporting.
The implementation of new and advanced technology is the main reason that makes Hindu different from most other Indian newspapers. Hindu makes use of highly advanced and new age technical processes for page creation and printing. The fact that Hindu was the first newspaper in the country to have launched its own website almost more than decade back in 1995 to have access to a global audience.
In spite of its maximum popularity stemming from the southern part of India, Hindu has extensive reach across entire India. The newspaper has multiple editions which include all the major cities of India like Chennai, Coimbatore, Hyderabad, Hyderabad City, Madurai, Bangalore, Mangalore, Trivandrum, Vishakhapatnam, Vijayawada, Trichy, Mysore and Delhi. This makes it obvious that Hindu has a fortified popularity in Southern India, mainly in Tamil Nadu as well as other metropolitan cities of India. Hindu is the advertiser's haven for promoting their services or products in Southern India.